CHIMNEY CAPS & DAMPERS
Chimney caps also help prevent sparks from flying out the top of the flue and landing on your roof causing destructive fires.
We use stainless steel chimney caps. Caps attach to the crown of the chimney and help keep out water, debris, and animals. A damper is a "door" that opens to allow smoke to escape the chimney and closes prevents air/debris from coming down the chimney into the fireplace. We also have an alternative damper call the "Lock Top Damper". This is a stainless steel "cap" that acts as a damper by allowing the customer to open and close the damper via a chain that drops down in the fireplace.
WHY CHIMNEY CAPS & DAMPERS ARE IMPORTANT
Caps and dampers are essential for use in a chimney. Water, animals & debris could enter the chimney without caps and dampers and cause damage.
HOW TO TELL THEY NEED ATTENTION
A rusty cap or cap that is not secure to the chimney needs to be replaced. Dampers that are difficult to open and closed need to be replaced.
INSPECTION METHODOLOGY
We inspect caps for rust, movement and fit. We inspect dampers for rust and workability.
OPTIONS TO CORRECT/REPLACE
A cap can be easily replaced by measuring the chimney for proper fit and installing the correct cap for the chimney. A old/unusable damper can easily to changed out with a lock-top damper.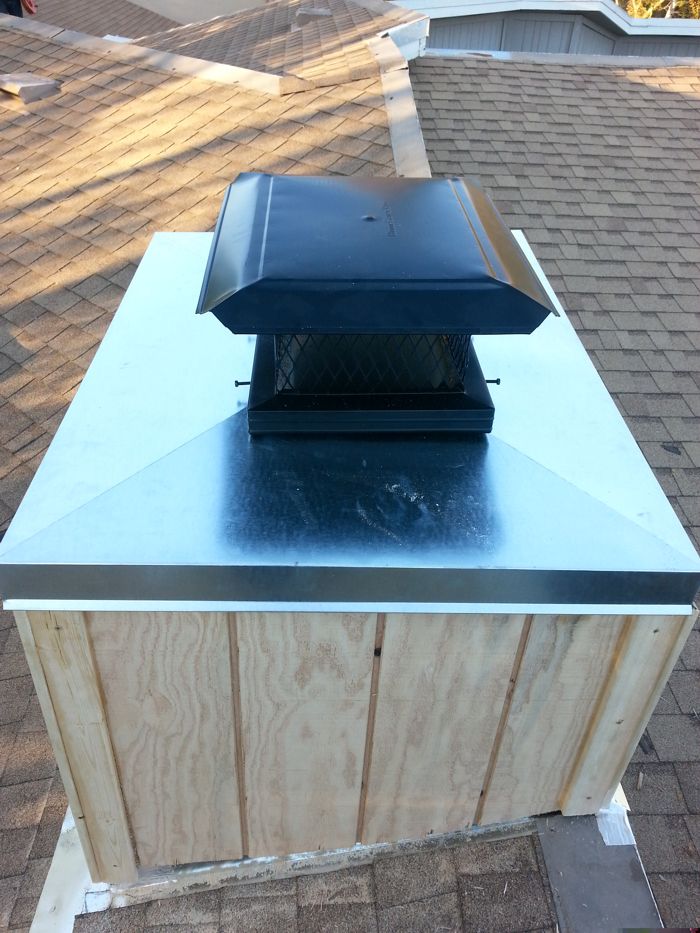 CALL US TODAY
FOR YOUR PROFESSIONAL CHIMNEY REPAIR AND MAINTENANCE